The PG Certification Program in computer-aided engineering or CAE is one of the most popular courses that Skill-Lync offers for engineering graduates. This course review by Surya, co-founder of Skill-Lync, runs you through the various modules, their contents, and the projects involved.
The review also covers the journey of a student during the course, and what prospective jobs one can expect after completion.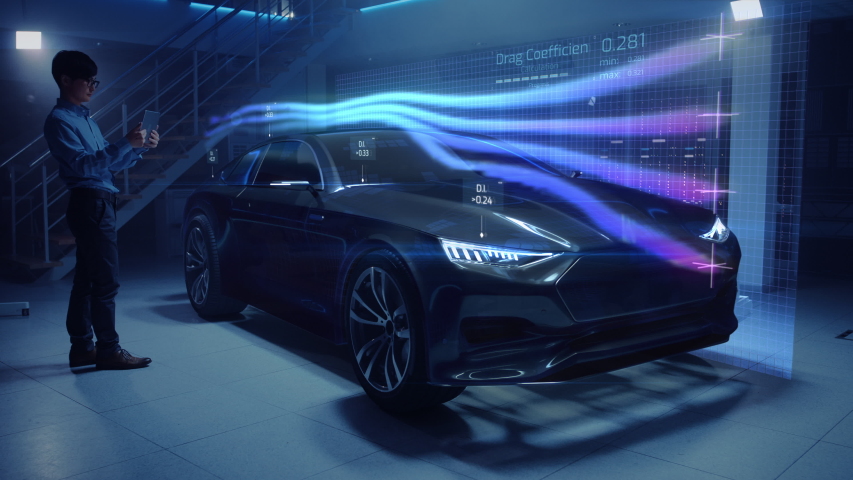 CAE PG Certification Programme: An Insight
The certification offered by Skill-Lync is a six-month, 40-hour-per-week course for full-time students and a 12-month course for part-timers. There are over 12 projects that you will encounter in the process. Students enrolled in this course are eligible for Skill-Lync's job-assist program, where the Student Success Team will help you with the interview process, helping you with your communication skills and attitude as well.
Course Overview
For any core job in mechanical engineering related to product development or R&D, you would typically come across a five-step process:
Design
Analysis
Testing
Prototyping
Manufacturing
The Post Graduate Program involves six courses that cover the analysis stage, with the primary focus being finite element analysis (FEA). Any FEA analysis involves three parts:
Meshing or Preprocessing: Breaking down a complex component into simplified geometries
Solving: Using the governing equation(s) to solve the physics behind the application
Postprocessing: Extracting the results from your analysis
Based on this categorization, the six courses are described as follows:
The first two courses focus on preprocessing:
Structural Meshing using ANSA
The next three modules are on solvers:
LS-DYNA for Structural Mechanics/FEA
Crashworthiness Analysis using HyperMesh and Radioss
The last course deals with postprocessing:
Automation using TCL/TK for HyperMesh
Let's closely examine the key points that each of the courses entails.
HyperMesh for FEA Plastic and Sheet Metal Applications
This course starts with the fundamentals of FEA, targeting even those with no background in the subject.
You also learn about the GUI of HyperMesh, the various geometric tools available, followed by 1D meshing, geometric cleanup, and (basic and advanced) 2D meshing. The next set of advanced topics include quality criteria, 3D meshing, batch meshing, morphing techniques, and macro techniques.
Projects: You have two projects in this course: the meshing of an inner panel and the meshing of a plastic component of a spare car tire. These projects are typically based on industrial models, giving you a good idea of real-life applications of your skills and allowing you to garner real world-experience while studying.
Structural Meshing Using ANSA
The second course deals extensively with ANSA, one of the most commonly used preprocessing software tools. You first have an introduction to ANSA, followed by 2D, 3D, and batch meshing, connections, and morphing.
Projects: There are two projects here as well: modeling of an automotive IP trim component and modeling of an automotive suspension assembly. Along with this, you will also have eight industry-related assignments to complete.
LS-DYNA for Structural Mechanics/FEA
The syllabus starts with the basics of FEA and simulations, an intensive look at LS-PREPOST (including GUI and weld modeling), the different keywords, and implicit simulations.
The later part of the course deals with material modeling, crash and safety, and the best practices in LS-DYNA.
Projects: The two projects in this course are related to explicit dynamics: pedestrian head impact simulation on a vehicle hood, and the simulation of a bird strike on an aircraft engine (using Shell elements).
Crashworthiness Analysis using HyperMesh and Radioss
Both these tools are from Altair - Radioss is the solver tool, and HyperMesh is the preprocessor, and in this course, you will use them together. The introductory part of the course is on crashworthiness - the science of how a crash occurs in a vehicle - and the physics behind it and associated CAE processes.
Then, you learn about editing and meshing on HyperMesh, how Radioss works, and element properties and materials, and inbuilt components of HyperMesh like HyperGraph.
The second part of the course covers interface modeling, simulation control, debugging, airbag modeling, and crashworthiness standards.
Projects: The course is quite intensive and is one of the best courses offered by Skill-Lync. The three projects you encounter in the module are the frontal crash, side pole impact, and roof crush analysis of a NEON Dodge Model as per FMVSS (Federal Motor Vehicle Safety Standards) regulations.
Advanced Structural Analysis using ANSYS Workbench
The fifth course starts with a comprehensive analysis of ANSYS and its features like Workbench, SpaceClaim, and Mechanical Modeller. Then, you learn about how to use ANSYS for static and transient structural analysis and explicit dynamics.
Project: For this course, you have an independent project where you come up with a problem statement. You then create the geometry, perform the necessary simulations, and justify the results. Finally, you compile all your work and present the project to the panel. You have 8-9 industry-defined problems as assignments as well.
Automation using TCL/TK for HyperMesh
One of the skills required in today's industries is the automation of preprocessing steps, for which tools like TCL/TK are handy. Here, you learn about the various commands of TCL/TK, the GUI, the null case, collectors, the importance of order, and element quality checks.
By the end of the course, you know how to handle automation and how to apply it for HyperMesh, which gives you an edge when you apply for jobs.
Projects: The two projects in this course are master utility and generating a model report in HyperMesh.
A Student's Perspective
With the skills that you gain across the six courses, you have a comprehensive analysis of preprocessing, solving, and postprocessing, all of which are crucial in the industry. You can view the reports of the projects that students have completed in the past on the Skill-Lync website.
Students who have finished the CAE PG Certification Program have gone on to work in specialized roles in automotive firms and other engineering companies like BETA CAE, Equilibrium Systems, HCL Technologies, and Axiscades.
Conclusion
CAE Engineers are invaluable assets to any engineering company, particularly those that focus on R&D and innovation. This Post Graduation course offered by Skill-Lync covers all the theoretical aspects and gives you excellent opportunities to solve real-world problems as part of the projects.
Check out List of Job opportunities for your Engineering Domain