What is Living Hinge?
Instead of using linen, leather, or some other flexible material, a living hinge is a tiny flexible hinge formed from the same material as the two stiff pieces it links. The container, lid, and hinge are often formed from a single piece of material that has been thinned or sliced to enable the stiff elements to bend along the line of the hinge.
Features of Living Hinges
These are the type of hinges made from an extension of the parent material that are "thin sections" of plastic and act as a connection between two larger plastic sections. Usually, one continuous piece of plastic will be used to create both the live hinge "bridge" as well as the bigger plastic components. Since it is very thin and typically made from flexible polypropylene[Grade of Plastics], the living hinge is also able to rotate about one axis 180 degrees or more - potentially for millions of cycles without breaking.
Living hinges are not a separate entity from other hinges, which typically consist of several elements put together in a conventional mechanism. They can be thought of as an intentional fault line in the material that is precisely constructed to withstand repetitive bending at a particular position. The most well-known example of a live hinge is perhaps the bottle cap of a ketchup bottle or beauty-cream tube.
Fig 1: Examples of Living Hinges in Plastics.
How To Create A Living Hinge?
Living hinges must be designed, prototyped and created from scratch. Design is done using Computer Aided Software [CAD] whereas prototyping is done using one of the three major methodologies like CNC Machining (a subtractive process) and Injection Molding or 3-D printing. The third option to prototype living hinges is through additive manufacturing, or 3D printing, however it currently has some quality restrictions that are not present in CNC or injection moulding. Mass manufacturing is done exclusively using injection molding.
Types of Living Hinges -
Below are the common types of living hinges:
Long Continuous Straight Living Hinge
Fig 2: Example of Long Continuous Straight Living Hinge
Short Continuous Straight Living Hinge
Two plastic "stops" are a part of this hinge, and they serve to stop rotation at 180 degrees.
Fig 3: Example of Short Continuous Straight Living Hinge
One of the oldest hinge designs, a butterfly hinge is also called a bi-stable hinge. The lid will try to snap to either the open or closed position and won't stay in-between because it is bi-stable.
Fig 4: Example of Butterfly Living Hinges
Double or Triple Living Hinges.
These are models where there are many hinges being used in the same location (whether the number be two, three, or even more).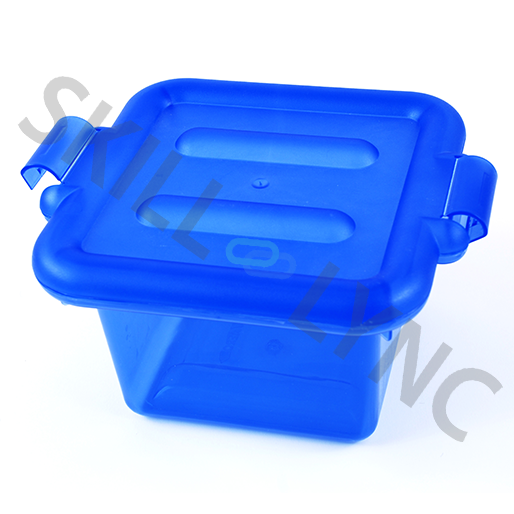 Fig 5: Example of Double or Triple Living Hinges-observed mostly in Locks of Plastic Boxes.
Materials Used for Manufacturing Living Hinges
Polypropylene Plastic: A flexible and soft Plastic with a very low melting point. A smooth finish is hard to achieve. Also, it gets difficult to manufacture using CNC tools

Polyethene Plastic: Easy to use in 3-D printers, cheap in cost, gives more product life in traditional manufacturing approach compared to 3-D printing.

Acetal

Acrylic

Polycarbonates
Factors Considered for Performance of Living Hinges -
Living hinges are particularly attractive and pleasing to the sight because of their gracefully continuous and smooth curves. There is room for creativity, and there are always fresh design options to consider.

A revolutionary solution can be adopted for the majority of injection-moulded prototypes that call for the usage of hinges. Living hinges have a wide variety of applications. Living hinge designs are ideal for such uses due to their simplicity.

Chemical Degradation: Living hinges are composed of plastic rather than metal, thus there is no chance of rust as there would be only metal hinges.

Living hinges are often far less expensive to build than other types of hinge systems because they are made of a single item (many of which require labour to assemble, multiple tools to produce etc). The prototype's design and production process include a hinge, which significantly lowers the price of living hinges.

Living hinges are very strong and resilient. They are exceedingly strong and essentially impervious to part wear or failure because to the absence of a large number of parts. Some live hinges can withstand millions of cycles before experiencing any kind of wear or damage. Please take note that 3D-printed live hinge prototypes have much lower resistance to repeated bending.

Flexibility: In relation to the hinge's intended axis of rotation, living hinges are remarkably flexible.

Living hinges have nearly minimal friction because they are constructed from a single piece. This is a big improvement over conventional hinges.

Lifespan: If made properly, live hinges will remain functional for the whole part's lifetime. They ought to be able to bend hundreds of thousands to millions of times before experiencing substantial wear and tear.

Living hinges don't need upkeep or repairs because they only malfunction under unusual circumstances.

Living hinges don't need upkeep or repairs because they only malfunction under unusual circumstances.

Motion: Living hinges are normally made to move in an angular range of 180 degrees. While some are not at all engineered to limit bending and will spin well beyond 180 degrees, other designs make sure that the hinge does not flex past a specific angle (e.g. 90 degrees).

Strength: The load-bearing capacity of living hinges is extremely constrained (whether it be tensile or compressive stress or shear strain). One of the main drawbacks of living hinges is this.

Temperature: Living hinges are constructed of plastic, which typically has low melting points. Consequently, when the temperature increases and gets closer to the glass transition temperature, the material become more malleable.