In Canada, there are two postgraduate options available for biomedical engineers: MASc (Master of Applied Sciences) and MEng (Master of Engineering). These programs are open to international students with a bachelor's course in engineering, medicine, or physical or biological sciences.
In Canada, there are more than 20 universities that provide biological engineering studies. While MEng can run from 1 to 2 years, the MASc/MS in biomedical engineering course is a 2-year course of study.
A postgraduate course in biomedical engineering from Canada might cost anywhere between 11 lakhs and 48 lakhs per year (tuition fees included). Because the program combines aspects of engineering and biology, it is popular among students in both disciplines.
According to the Ministry of Health and Sciences, by 2026, Canada's biomedical industry is expected to grow by up to 7%. In Canada, graduates with a PGP course in biomedical engineering make an average base salary of $29.82 per hour.
Top Universities in Canada Offering M.S. in Biomedical Engineering
There are many universities/colleges in Canada that offer an MS in biomedical engineering, giving you a variety of possibilities. Here is a simple list of a few of the top Canadian universities that offer the program:
Eligibility Criteria for Admission to Biomedical Engineering Universities in Canada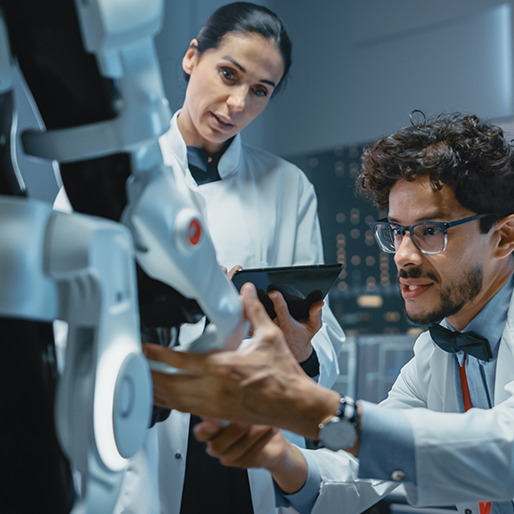 To enter biomedical engineering universities, an undergraduate course in engineering, medicine, dentistry, or a branch of the physical or biological sciences is required. Though MS and MEng are different most eligibility criteria remain the same. However, the GPA score may be different from one university to the other.
GPA Requirements
In Universities where you can study only MS in Biomedical Engineering,
The minimum score must be 3.3 out of 4.

Equivalent percentage: 87-90.

Should obtain grades higher than B+.
On the contrary, if you want to pursue a PG program in MEng, the GPA requirements will be slightly higher.
For MA/MSc., students who secure more than an A, are eligible to complete the admission process.
Criteria set for Standardized Tests
Few universities request the GRE score of applicants. Some of these are the University of Alberta, Dalhousie University, and others.
For international students, top universities, including the University of Toronto, UBC, McGill, and McMaster University, have higher GPA requirements. Consequently, a GRE score is typically not mandatory in all Canadian Universities.
Note: International applicants must meet additional qualifying needs and submit supporting documentation with their applications. International applicants must be informed of the entire admissions procedure and submit their applications before the deadlines to provide enough time for processing their student visa application.
Documents Asked from the Candidate
The following list includes the documentation that must be submitted with an international student's application package:
Transcripts: Copies must be official, attested, or certified and sent with the application.
LOR: Depending on the university's requirements, the package must contain two to three letters of recommendation.
Resume/CV: You must keep your CV/resume current to be considered for graduate programmes in Canada.
Supporting records: A study proposal, letter of intent or statement of purpose are a few additional documents that some universities may require.
Proof of knowledge in the English language is needed for international students from non-native English-speaking nations. The colleges generally consider test performance from IELTS, TOEFL, etc. Applicants may submit additional papers for an exclusion from the requirement to provide test results to study in Canada.
Things You Should Know Before Studying in One of the Top Universities in Canada for Biomedical Engineering
In Canadian universities, it might take a lot of work to get accepted to a postgraduate programme. The choices are based on a variety of factors, including undergraduate achievement overall, test scores for language competence, a resume, and other information.
A supervisor is assigned to a university's MASc/MS biomedical engineering program. Admission is only permitted if the supervisor is available. For universities that require GRE scores at the time of admission, the score has equal weight in admissions decisions.
If accepted by the university, you will get your acceptance letter or offer 2 to 6 months after applying. Universities also send the paperwork needed to apply for a study permit in Canada together with the accepted offer. Although obtaining a study permit for Canada is simpler, candidates are nonetheless advised to be aware of the frequent reasons why study permits are rejected in Canada.
Conclusion
Biological and medical systems and products, such as artificial organs, prostheses, medical devices, and information systems, are studied, designed, developed, evaluated, managed, and supported by biomedical engineers. These professionals develop equipment that is used to identify or treat medical disorders.
As the baby boomer generation in Canada is ageing and is approaching retirement, this will increase the demand for health care. Moreover, in Canada, the healthcare sector is now worth $228 billion, with a per-person average cost of almost $6,200.
As you might expect, there is a constant need for new, more effective medical equipment. In the years to come, ensuring a good standard of living for Canada's expanding senior population will depend on the industry's continuing innovation. Thus we suggest you start your journey in this field by gaining more insights freely available on Skill-Lync's pages.