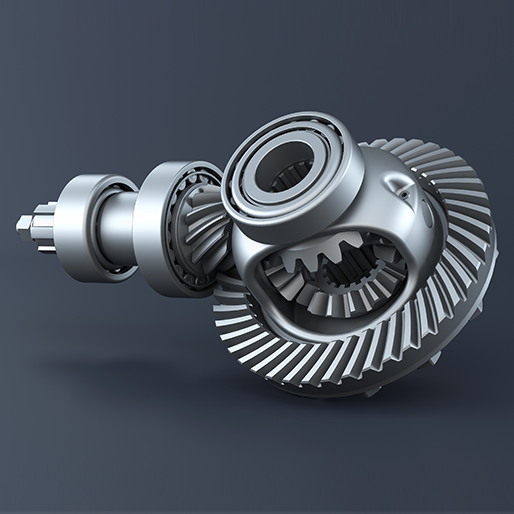 A system of solid bodies, or links, joined by coupling that limits their relative motion is called a Multi-Body Dynamics (MBD) system. The investigation of how mechanical systems move under the impact of forces, commonly referred to as forward dynamics, is the subject of Multibody Dynamics.
Because it's necessary to understand how various moving parts interact with one another and their surroundings while designing products.
Moving elements provide loads that are frequently challenging to forecast, from washing machines and assembly lines to cars and aeroplanes complex mechanical assemblies pose design difficulties. To overcome such difficulties, dynamic system-level analysis is performed.
At Skill-Lync, students with a strong interest in the subject may find the 24-week-long course on computational multibody dynamics to be both beneficial and engaging. If you're looking for a comprehensive multibody dynamics online course, you've come to the right place. Learn more now!
Course Highlights
The foundations of Multibody Dynamics and the usage of MotionView are covered in this course.
Altogether you can cover the entire syllabus in just 24 weeks. There is ample scope for project-based learning and one-on-one coaching. Also, three specific projects are assigned that you can showcase on your resume.
Enrolled candidates are taught about necessary devices and software, such as Motionview/Motionsolve (Altair Hyperworks).
This course focuses on teaching ideas and applications for MBD at the intermediate level.
In this course, the students will design and simulate various working models instead of using mathematical output representations.
Moreover, everyone who completes the program is awarded a certificate, and the top 5% of students also receive merit certificates.
Modules Covered in a Multibody Dynamics Tutorial
In week 1, the students get acquainted with multi-body dynamics fundamentals (theory, background, and potential)
The course will take you through the difference between FEA and MBD and their importance. You would have mastered the concepts of automotive motion assemblies. This will makes you capable of examining and changing such assemblies' kinematic and dynamic features.
By week 3, You will learn how simulation methods are deployed to demonstrate time-based dynamic mechanisms.
You will gradually gain knowledge on precisely forecasting the compound pendulum's location and speed at every point.
You will be able to analyse the dynamic forces on the frame and joints that can be calculated as a function of time.
Skills You will Acquire After Program Completion
The following skills are developed while you undergo an MBD course:
Using the Motionsolve/ Motionview program and becoming familiar with its features.

Assessing the feasibility of Multibody Dynamics (MBD) in a real-time environment.

Identifying the simulation types that are regulated. These include static, transient, and linear simulations.

Generating graphs, contours and other methods to derive the output data describing test results.

Control the files that Adam View and Adam Solver have produced.
Who is Appropriate for these MBD Courses?
If you are interested in subjects like machine theory, design of machine elements and Kinematics of Machines this course would excite you. It will advance your knowledge of multibody dynamics (MBD) and prepare you to apply for Multibody Dynamics Engineer opportunities with OEMs.
Professionals seeking possibilities for upskilling will find this course helpful for advancing their careers.
The training program enables participants to compile a professional portfolio from their completed assignments. Your technical projects can be linked to your portfolio which could enhance your employability.
Job Opportunities in MBD Industry
After completing the Multibody Dynamics in Automotive Applications course, you can look into job options in the automotive industry and associated fields.
MBD engineer

Design Engineer
Conclusion
Your familiarity with the simulation and modelling of complex, articulate mechanical systems, also known as multibody systems, such as automobiles, bicycles, excavators, human bodies, dampers, robot manipulators, hydraulic transmissions, etc., is a key objective of MBD courses.
These highly regarded courses are divided into three main sections: (1) video clips that illustrate the pertinent theoretical background and notions; (2) well-documented written passages that offer additional details about the mathematical model; and (3) tests, activities, and modelling worksheets.
Skill-Lync's MBD course is packed with top-notch materials created by eminent teachers and subject matter specialists for the business in the form of videos and projects. Consider joining the premium course to get lifetime access to the top resources.