AI technology is no longer confined to science fiction films and novels. It's quickly becoming a part of our everyday lives, from facial recognition to automated customer service bots. Join us as we take a look at how AI is changing the world around us, and what the future holds for this new technology.
Introduction to Artificial Intelligence
Artificial Intelligence (AI) is a branch of computer science that deals with the creation of independent intelligent machines. These machines are built on a biological simulation of the human brain, hence it is an interdisciplinary field with roots in mathematics, psychology, biology, and engineering.
The goal of AI research is to build machines that can reason, learn, and act autonomously. AI technology has already transformed many industries, including healthcare, finance, manufacturing, and logistics. In the future, AI will likely have an even greater impact on our lives as it continues to become more sophisticated.
Some experts believe that AI will eventually lead to what is known as "The Singularity", a point at which machine intelligence surpasses human intelligence. This could result in a future in which machines are able to design and improve upon themselves, leading to rapid advancements in technology that may be difficult for us to even imagine.
Whether or not this happens, it's clear that AI is changing our lives in ways both big and small.
How AI is Changing Our Lives?
As AI continues to evolve, it is changing our lives in a number of ways. Here are some examples:
AI makes our lives easier by automating tasks and providing us with information and recommendations tailored to our individual needs.

AI transforms our communication by enabling us to have conversations with virtual assistants and chatbots.

AI changes our work by automating repetitive tasks and providing decision support tools.

AI impacts the way we live by creating new opportunities for leisure and entertainment, as well as improving our safety and security.
Benefits of AI
Here are just a few of the benefits of AI: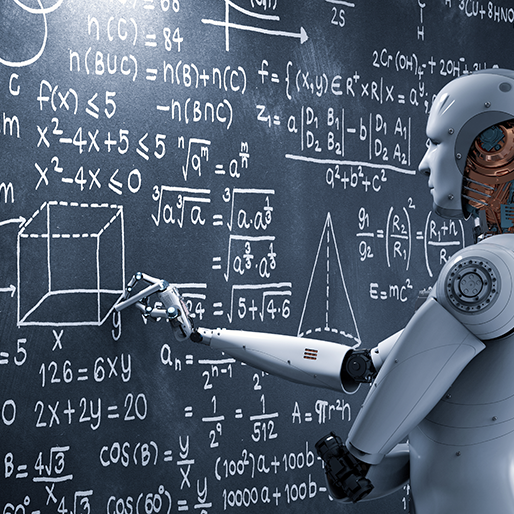 Increased efficiency and productivity:
AI can help us automate routine tasks and processes, freeing up our time to focus on more important things. For example, AI can be used in the form of virtual assistants to automate tasks like scheduling meetings, sending invites, and sending and replying to emails.
Smarter decision-making:
AI can help us make better decisions by providing us with more accurate and reliable data than we could ever hope to gather ourselves. For example, AI in form of data analysis tools can be used to gather valuable insights from the data available helping you make better decisions faster!
Improved customer service:
AI-powered chatbots and virtual assistants are becoming increasingly common, and they're only getting better at understanding and responding to our needs. Some examples of these assistants are on your phone right now! All you have to do is say "OK GOOGLE" or "HEY SERI" depending on which phone platform you use.
Greater creativity and innovation:
As AI gets better at understanding human behavior, it can also help us come up with new ideas and find better ways of doing things. For example, AI power content writing bots are being used by major corporations to help their writers by giving them access to aggregated, accurate information.
A more sustainable future:
AI can help us conserve resources by reducing waste and increasing efficiency in areas like transportation and agriculture. For example, AI is being used in a variety of smart energy systems, from helping you find to most efficient route to a destination to turning off the lights in an empty room.
The Impact of AI
The impact of AI is already being felt. In the near future, AI will drastically change how we work and live. Here are some ways AI is already impacting the way we live.
Job Losses:
As AI becomes more sophisticated, it will replace low-skill workers in many jobs. This could result in large-scale unemployment and a drop in wages.
Productivity Gains:
AI can boost productivity by automating tasks. This could lead to higher profits for businesses and lower prices for consumers.
Increased Inequality:
As is in most cases, those who can afford the newest technology reap most of its benefits, and AI is no different. The benefits of AI will accrue mostly to those who own the capital and have the skills to take advantage of it. This could lead to increased inequality between the rich and the poor.
There are many different ways that AI can impact businesses. For example, it can be used for customer service, sales, marketing, and human resources. Additionally, AI can be used to streamline supply chains and logistics. If there's a task or process that can be automated, chances are that AI can do it.
Potential risks of AI
Of course, with any new technology, there are always risks and concerns. However, with AI, these factors are multiplied.
AI could become uncontrollable and pose a threat to humanity. Although far-fetched, some experts believe that this is a very real threat.

AI could be used for malicious purposes, such as creating false information or launching cyberattacks. Additionally.

AI could be used to create weapons that are autonomous and capable of making their own decisions about when to use force.

AI also poses a risk to privacy and security, as it can be used to collect and process large amounts of data. This data could be used to profile individuals or groups of people, which could lead to discrimination.

AI technology is also becoming increasingly sophisticated and difficult to understand, which raises the possibility that it could be used in ways that are not transparent or accountable. This could have serious implications for democracy and the rule of law.
Conclusion
There has been a recent surge in the popularity of courses related to AI as more and more people have become interested in this rapidly growing field. Here at Skill-Lync, we offer a number of different courses that can help you learn about AI and its many applications.
Some of our most popular courses related to AI include Introduction to Artificial Intelligence (AI), Machine Learning (ML) for Beginners, Deep Learning (DL) Fundamentals, and The Math Behind Artificial Intelligence and Machine Learning, which takes you behind the seance of how this technology actually works with a hands-on approach to learning. These courses will give you a strong foundation in the basics of AI, and you'll be able to apply what you've learned to real-world scenarios.
If you're looking to take your knowledge of AI to the next level, we also offer more advanced courses such as Advanced Machine Learning and Deep Learning Applications. These courses will cover topics such as neural networks, natural language processing, and computer vision.
No matter what your level of expertise is, we have a course that can help you learn more about AI and its many exciting applications.
Sign up for Grow by Skill-Lync to earn free access to 50+ Courses, 100+ Assessments, 100+ Job Alerts and 500+ Workshops.
Talk to our experts and get your free demo.