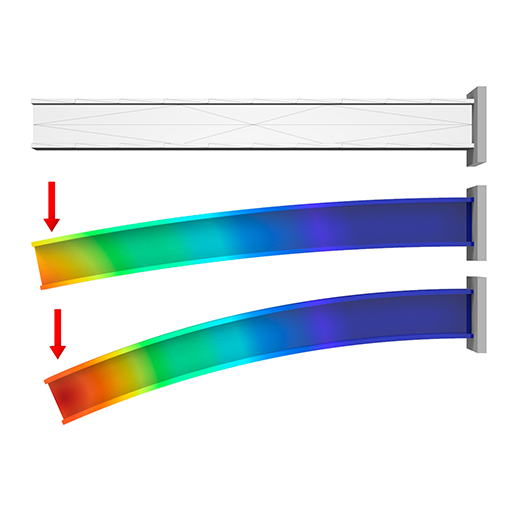 FEA is one of the most challenging areas in the life of an engineer. Learning the theory alone will not be sufficient. You can understand the concepts only when you are practising in real life.
Are you ready to take up a new challenge and become an FEA engineer in just six months?
Develop expertise in industry-standard tools like Hyperworks, Abaqus, and OpenFOAM.

Work on industry-oriented projects.
Is FEA So Important in Industries?
Finite Element Analysis enables engineers to simulate the Computer Aided Design (CAD) models to know how it interacts in the real world.
Performing these simulations helps manufacturers to test the viability of a device without building actual physical prototypes.
What Will I Need to Learn to Become an FEA Engineer?
To become an FEA engineer you must possess a wide range of skill sets.
Designing 3D components and models from scratch

Conduct CFD simulations, comprehensive FEA analysis, and MBD simulations

Considering the different design requirements and restrictions, you'll need to construct a solid model.

You'll need to possess critical thinking abilities, which will help you participate in suggesting weight-reduction recommendations, along with improvements in designs based on your analysis.

Ability to interpret the analysis reports.

Sound knowledge on different FEA methods and different materials.

Must be comfortable in working with different FEA software tools like ANSYS, HyperMesh, LS-Dyna and ANSYS Fluent.
Why Should I Choose Skill-Lync's FEA Course?
Pursuing a PG program at Skill-Lync would offer many benefits to you.
Job assistance and interview preparation sessions.

Hands-on practice in Industry-relevant projects.

Suggestions to optimise your portfolio, resume, CV and LinkedIn profile.

Technical support and doubt clearing sessions.

Co-certification by Skill-Lync and N.S.D.C (National Skill Development Corporation)

Merit certificate and paid internship for eligible students.

Chance to connect with industry experts and course instructors.

Flexibility schedule and exciting learning experience.

Proficiency in using key tools that are used across different OEM's.
Best FEA Course Online Duration with Certificate
This comprehensive program includes 11 complex projects that give you hands-on experience to enhance your knowledge of FEA to the next level.
Our courses have allowed Skill-Lync alums to start careers in 350+ well-renowned companies worldwide. Companies like Mahindra Rise, HCL, OLA Electric, Capgemini, and others hire Skill-Lync learners.
Responsibilities of an FEA Engineer
As an FEA Engineer, your role is fairly crucial to companies. You need to ensure that the simulations and certifications of the designed products are cost-effective and conducted on time.
Analysing thermo-fluid problems in varying temperature ranges.

Finite element modelling.

You'll need to analyse and model finite elements in multi-physics and electro-magnet domains.

You'll need to model mechanisms for force analysis, dynamics, and kinematics,

You'll be responsible for accelerating product development, usually with the help of multiple CAE modelling processes.

You might be heading engineering programs that may involve brand-new product designs.

You'll be responsible for deploying FEA and modelling in the structural domain to respond to non-linear and linear problems.

Provide stress certifications for geometrical models.

Participate in weight-reducing programs and design suggestions based on analysis.

Ensure project completion by accurately reducing certification and testing costs by conducting FEA effectively.
Final Word
Being a certified FEA engineer helps open many doors in your career. These certifications help you secure your dream jobs designations like Design Engineer, FEA Simulation Engineer, and CFD Flow Simulation Engineer in major companies in the automobile industry.
These are some of the other FEA-related courses we offer.
Design for Crashworthiness and Analysis

Hybrid Electrical Vehicle Design and Analysis

Automation & Pre-Processing for FEA & CFD Analysis

Computational Design and Pre-processing

Basics of FEA - Explicit and Implicit FEA

Crashworthiness Analysis using HyperMesh and Radioss

HyperMesh for FEA Plastic and Sheet Metal Applications

Automation using TCL/TK for HyperMesh

LS-DYNA for Structural Mechanics/FEA

Preprocessor for Structural Analysis using ANSA

Introduction to Structural Analysis using ANSYS Workbench

Automotive Safety Standards
Schedule a free career counselling session with us today to learn more about our industry-ready program.