It's quite natural for buyers to think electric cars are a relatively new invention. After all, they've only recently started gaining worldwide recognition. But did you know that the first electric vehicle hit American roads in 1890? William Morrison's electric car only had a top speed of 14 miles per hour, but it ignited interest in EVs across America.
Thanks to rapid EV design and engineering innovations, there are three main variants of EVs in the market today: Electric, Hybrid Electric, and Plug-in Hybrid. This article will explore how each variant works and their pros and cons. If you're interested in learning more about alternative fuel sources for your vehicle, read on to find out more.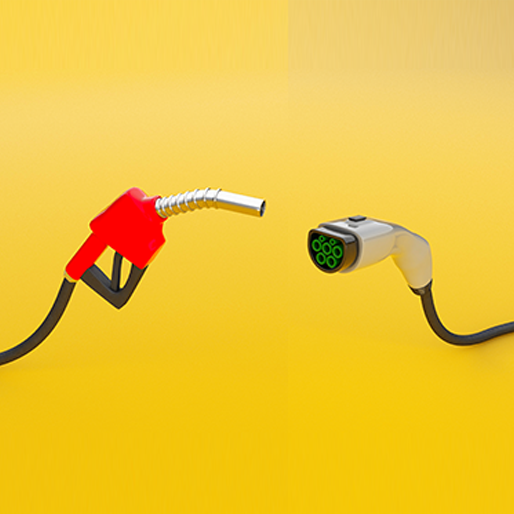 What are Electric, Hybrid Electric, and Plug-in Hybrid Electric Vehicles?
Electric, hybrid electric, and plug-in hybrid electric vehicles are all powered by electricity, but there are distinct differences between them.
Electric vehicles are powered solely by electricity, while hybrid electric vehicles (HEV) use electric and gasoline engines. Plug-in hybrid electric vehicles (PHEV) are powered by electricity and combustion engines. In addition to using another fuel, like diesel or gasoline, to power an internal combustion engine or other propulsion sources, they also employ batteries to power an electric motor. Unlike their purely hybrid counterparts, these hybrid vehicles can be plugged in for charging.
Electric vehicles have the potential to save money on fuel costs, but they may have a higher initial purchase price. Hybrid electric vehicles offer the best of both worlds regarding fuel economy and emissions. Plug-in hybrid electric vehicles offer the convenience of being able to recharge the battery at home, but they may be more expensive than other types of hybrid vehicles.
The Working Mechanism of Each Type of Electric Vehicle
Electric vehicles lack an IC Engine. Electricity is stored in a massive battery pack which is charged by connecting to the power grid. The battery pack, in turn, powers one or more electric motors that drive the electric vehicle.
A hybrid electric vehicle is similar to a regular car because it has a fuel tank that supplies gas to the engine. There is also a battery pack that powers an electric motor. The engine and the electric motor may both turn the gearbox at the same time.
The plug-in type of electric vehicle is available with various fuel options. A conventional fuel (such as gasoline), alternative fuel (such as biodiesel), and a rechargeable battery pack power. Connecting the battery to an electrical outlet or an electric vehicle charging station (EVCS) will charge it.
Comparison of Efficiency Ratings
Each type of electric vehicle has its own set of benefits and drawbacks regarding efficiency.
Hybrid electric vehicles combine a gasoline engine with an electric motor, allowing them to travel further on a single gas tank than an electric vehicle. However, they are less efficient than electric vehicles and produce emissions from gasoline engines.
Plug-in hybrid electric vehicles are similar to hybrid electric vehicles, but they can be plugged into an outlet to recharge the battery. This allows them to travel further on a single charge than a hybrid electric vehicle, but they are still not as efficient as an electric vehicle.
Cost Comparison between the Different Types of Vehicles
The PMV EaS E is the cheapest electric vehicle in India pricing around 4.79 lakhs, while the BMW i7 is the most expensive. The upcoming electric vehicles include the MG Air EV, Citroen eC3, and Tesla Model X.
There are currently 15 hybrid cars for sale from various manufacturers, with prices starting at 15.11 lakh. Mercedes-Benz AMG E 53 Cabriolet is a new hybrid vehicle. The Honda City Hybrid is the most affordable model, while the Ferrari 296 GTB is the most expensive Hybrid. Toyota Urban Cruiser Hyryder (Rs. 10.48 - 18.99 Lakh), Volvo XC90 (Rs. 96.50 Lakh), Toyota Vellfire (Rs. 94.45 Lakh), and top brands include Maruti Suzuki, Hyundai, Tata, Renault, Mahindra, and Kia.
At the Auto Expo 2023, MG showcased the eHS plug-in hybrid electric vehicle (PHEV) as one of the key models being considered for India, which could be priced at around 30 lakhs.
Environmental Impact of Each Type of Vehicle
Electric vehicles are less environmentally harmful than hybrid and plug-in hybrid electric vehicles. Electric vehicles have no emissions; however, plug-in hybrid and hybrid electric vehicles produce emissions from the combustion of diesel or gasoline.
A vehicle's environmental impact depends on many factors, including fuel efficiency, emissions, and manufacturing. Electric vehicles are more fuel-efficient than conventional gasoline vehicles and have zero emissions. Hybrid and plug-in hybrid electric vehicles have higher fuel efficiency than gasoline or diesel vehicles, but they still generate emissions from gasoline or diesel fuel combustion.
The manufacturing process of a vehicle also contributes to its environmental impact. Electric vehicles require less energy to manufacture than gasoline or diesel vehicles. Hybrid and plug-in hybrid electric vehicles require more energy to manufacture than electric vehicles but less energy than gasoline or diesel vehicles.
Getting Started on a Career in Electric Vehicle Design and Engineering
If you're interested in designing an electric vehicle, Skill-Lync has a course that can teach you everything you need to know. In this course, you'll learn about the EV, HEV, and PHEV, how to design an electric vehicle battery and charging system, and the principles of electric vehicle propulsion. Skill-Lync also provides courses on power converter design for an electric vehicle using MATLAB and Simulink. You'll also get hands-on experience through industry-relevant projects under the guidance of expert mentors. On course completion, you will be a skilled EV engineer eligible to land high-paying job opportunities in the tech space today.