After decades of research, the automobile industry arrived at a solution to reduce tailpipe emissions. The e-mobility can make it possible and also contributes to sustainable development. It is fortunate to witness that the sales of electric vehicles have increased 3x times from 2019 to 2020. EVs are becoming more attractive and gaining traction on the road.
To make it even more attractive, the EV industry in India has begun to adopt the latest technologies, which could bring a massive revolution in the automotive industry.
Below are the recent EV trends in India that will shape the future of the EV industry.
Adoption of AI and IoT
Artificial Intelligence(AI) and the Internet of Things(IoT) are potential tools for enhancing the user experience. According to McKinsey, more than 50% of people's computer interactions will be done through AI tools. AI and IoT have become accessible to everyone and there is no exemption for the electric vehicle industry. The RV400 by Revolt Motors was India's first AI-enabled electric motorcycle launched by Rahul Sharma.
The AI can help you figure out the charging patterns that best suit your needs. It collects the data through various sensors and analyses and will give you a warning signal about the possible failure of components. Drivers can interact with their vehicles to check the battery and initial conditions before commencing. It will help to make smarter decisions and can assist you while driving.
Smart Charging
Smart charging is an easy, time-saving and cost-efficient solution for both drivers and charging station owners. This facility establishes a connection between the driver and charging unit and between the operator and charging unit. The operator can remotely monitor the charging unit and ensure how much energy is being charged. Smart charging happens with an intelligent back-end solution, which has eased the work of drivers and operators.
Alternative for Lithium-ion battery
Today most applications, including mobile phones and electric vehicles, use Lithium-ion batteries for their efficiency. The Li-ion batteries are fast charging and compact, yet Lithium is a rare metal and is expensive. The Lithium deposits found in India aren't sufficient, so we rely on batteries made in China for our EVs.
At Rensselaer Polytechnic Institute, researchers have discovered an alternative for Lithium. The Calcium ions with the aqueous solution as an electrolyte were able to discharge electric energy. Also, Calcium is divalent and is capable of discharging two electrons for each insertion of ions. Thus it could offer high energy of discharge and high efficiency. The advantage of using Calcium is that it is cheaper and abundant in nature. The Calcium ion batteries may turn around the game of the EV industry in India shortly.
Mass Production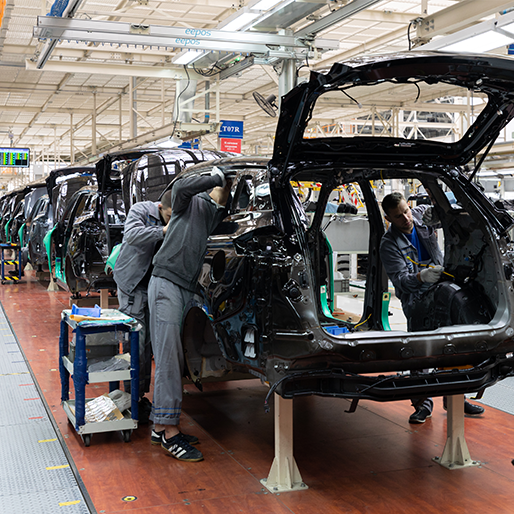 Much more sophisticated technology for mass manufacturing of EVs might bring down the cost of it. Industries are constantly investing in the automotive sector to supply the growing demand for EVs. In 2021, it was estimated that INR 94,000 crores of investment would be made for the EV industry in India before 2026.
Personal Electric Mobility Devices
Personal Electric Mobility Devices are nothing but electric cycles or scooters specifically designed for a single person. Differently-abled people could even use this to commute for shorter distances. The usage of these devices could be found in regional areas. The low-speed Personal Electric Mobility Devices will find a market as they are low in cost and safer to use.
Wireless Charging
Like mobile phones, the electric vehicle industry could use an inductive charging method to achieve wireless charging. Placing a coil beneath the road in parking facilities allows EVs to be charged. Implementing this technology permits more than one vehicle to charge at a time.
Infrastructure Development
The instalment of charging stations is the need of the hour for more EVs to run on the road. It was estimated that India needs 46,000 EV charging stations by 2030. The sales of EVsmight increase when drivers have flexible charging facilities. Public and most visited places should provide charging options to make this possible.
The EV trends in India continue to evolve in the 21st century. In 2021, 3,30,000 units were sold market. EVs have become the future of the automotive industry. Switching to EVs offers a better ride with low noise and vibration, which makes it an ideal choice for drivers. Yet many innovations in battery technology and charging methods are constantly being reviewed to provide a convenient and safer ride.
If you want to know more about the working of an electric vehicle, unlock the premium access of Skill-Lync's free EV course. It is a great stepping stone into the world of EVs. Many jobs are available in the electric vehicle industry for engineers who have the right skill set. Studies reveal engineering function is driving the EV sector, and the employment rate has increased by 108%. Equip yourself with the industry-relevant skills in EV and become a part of the EV industry in India today.