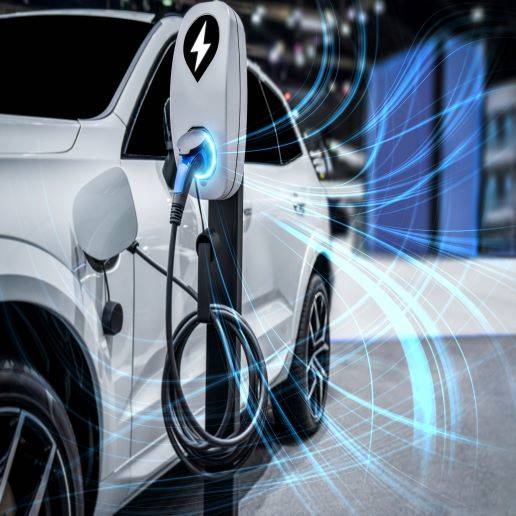 Over the past year and a half, electric mobility has become the most popular buzzword in India and the world. It has been estimated that the mobility industry has remarkably outperformed other industries like semiconductors, data, and big tech companies across the globe.
For various stakeholders like multilateral organizations, policy-making bodies, ESG mandates of corporations as well as the environmentally-conscious consumer, clean mobility is a priority due to climate change and rising fuel prices. As far as the future of electric vehicles in India is concerned, the technology will continue to be a forerunner as an eco-friendly mobility solution.
It is evident from the penetration of EVs in domestic sales of vehicles to date. Industry experts are of the opinion that by 2026, there will be a 15% increase in electric 2-wheelers, a 28% rise in electric 3-wheelers, 5% for passenger vehicles, and 5% for buses and heavy vehicles.
Did you know that according to NITI Aayog, the goal is to reach net-zero carbon emission by 2070 in India? Unlike ICE vehicles that are manufactured in the sub-continent from scratch, electric vehicles haven't become a total 'Make-In-India' initiative. Despite the great promise for EV technology, there is a large scope for improvement right from its manufacture to adoption in the Indian context.
Barriers to Electric Vehicle Adoption in India
Let's take a good look at the barriers to Electric Vehicle adoption right from the initial stages concerning the Indian market:
1. Load on the environment
Despite the furor about creating clean mobility solutions like EVs, ironically, India depends on natural resources like coal to generate more than 70% of its electricity demands. In 2021, the overwhelming dependence on coal, gas, and petroleum for power amounted to 60%. On the other hand, power generated from renewable sources like wind, solar energy, and biomass accounts for a mere 26%.
While in European countries like Germany, 44% of its electricity was generated from renewables in 2021. The recent shortage of coal supply in India has also led to a spike in electricity prices. Although China still depends on coal for 50% of its electricity, over the past two years, the output from renewable sources was about 30% in 2021.
In India, despite the ready availability and cost-efficiency of solar energy, the disadvantage that electricity cannot be generated after sunset is an issue. Yet another dark side of solar energy is the dependency on supplemental batteries for energy storage at night. Moreover, almost all components in solar panel installations are imports. Every year, the Indian solar industry spends billions on solar cells, modules, and solar inverters.
2. Inadequate Lithium sources
Researchers from the Directorate of Atomic Minerals (under the Atomic Energy Commission of India) recently discovered lithium reserves of 1600 tonnes in a small stretch of land in Karnataka's Mandya district. Although meager, an aggressive mining operation has begun to extract lithium from this area. No matter where Lithium is mined, its extraction destroys the soil and contributes to air pollution. Moreover, Li batteries are difficult to recycle.
3. Stakeholder needs
Car manufacturers, charging station owners and potential car buyers are the direct stakeholders of electric vehicles. However, the indirect stakeholders include the general public, government, and the oil and gas industry. It is important to note that the adoption of electric vehicles will be favorable for all stakeholders except the petroleum industry.
4.
Shortage of skilled professionals in EV
The government's goals of becoming a forerunner in clean mobility could be seriously hampered if it does not consider the training needs of a wide range of firms and individuals in the automotive ecosystem. These include the service and repair professionals at vehicle dealers' distribution chains as well as engineers involved in the design and assembly of EVs. Consumer confidence could be seriously harmed if the new fleet of electric vehicles cannot be serviced and maintained securely.
It has been estimated that 7.5 lakh EV jobs will be available in the next five years, however, only 45% of India's engineering graduates have the right level of employability. Individuals who are expected to work with electric vehicles, from service and repair professionals to those in the roadside recovery and blue light sectors, must now be ready with the latest skills in new-age technologies.
Beyond the Barriers to Electric Vehicle adoption: Opportunities and Untapped Potential
1.
Powering EVs through renewable sources of electricity
Critics of EV technology believe that these vehicles still run on electricity generated by thermal sources like coal and natural gas. However, several studies like the one from the Massachusetts Institute of Technology Energy Initiative observed that regardless of their source, electric vehicles create a lower carbon footprint throughout their lifetime than do cars and trucks that use traditional, internal combustion engines. The battery and energy production for an electric vehicle do produce higher emissions than the manufacturing of a regular automobile. However, in the long run, the environmental costs are overcompensated by EVs' superior energy efficiency over time.
In the Indian context, more government endeavors are being directed toward finding renewable alternatives for coal. This would facilitate electric vehicles in becoming completely carbon-free.
For instance, a recent policy directive The Draft Electricity (Promoting Renewable Energy Through Green Energy Open Access) Rules, 2021 gives consumers who use 100 kW hour load ( like residential societies, commercial complexes, or EV charging stations) the right to source clean electricity from any source. This means electricity from solar panels and wind energy can also be a viable option rather than depending solely on the government-approved local distribution supplier government. In many states of the USA, energy-efficient charging options like network charging managed to charge, charging with on-site renewables, and discounts for time-based charging are making EV adoption a hassle-free experience.
2. Better alternatives to Lithium
According to a report titled 'India's Electric Vehicle Transition' by CEEW The Council and Shakti Sustainable Energy Foundation, about 58% of the world's lithium reserves are in Chile while China is home to 43% of rare earth mineral reserves. Due to this, India imports huge quantities of lithium batteries every year. India imported 450 million units of lithium batteries valued at INR 6,600 crore ($929.26 million) in 2019-'20.
With regards to the future of EV batteries, the alternatives to Lithium are still in the prototype stage. The most popular ones include sodium-ion, iron-flow, magnesium-based and hemp-based batteries. However, a few common disadvantages with all these options is their large size, high reactivity, poor stability, and lower-cell voltage.
It is heartening to know that China's Contemporary Amperex Technology Co., or CATL, the world's largest lithium cell battery manufacturer, unveiled its latest sodium-ion battery in July last year. Reliance has recently bought the UK-based sodium-ion battery startup Faradion earlier for USD 135 million. These decisions by major stakeholders give more credibility to sodium-ion batteries as a good alternative to Li batteries. This will also boost India's self-sufficiency when it comes to making batteries for EVs.
According to industry experts, fuel cell batteries that run on hydrogen seem to be the next feasible replacement for Li batteries as the ongoing research for it is progressing rapidly. Enterprises like Reliance Industries, GAIL (India), NTPC, Indian Oil Corporation and many more are working towards building a self-sufficient green-hydrogen ecosystem in India.
3. Building the right workforce at colleges and cubicles
Highly skilled engineers are in demand across the R&D, product development, and vehicle integration stages of electric vehicle production. Vehicle integration jobs include working with the structure, wiring harness, body trimming, paddling, engine, and steering components of an electric vehicle. While research and development, jobs focus on the aspects of design, data, systems, programming, and artificial intelligence features of an EV.
New levels of mobility necessitate newer skill demands in the engineering graduates of the country. The upcoming mobility players in the domain present themselves as software or electronics-first businesses. Hence, they are concentrating on hiring digitally-savvy employees from the get-go. Industry experts are of the view that freshers with the latest skills in EV system engineering, embedded systems, simulation, and data science arrive with fresh perspectives and curiosity. Many a time, seasoned professionals would have to unlearn what they had learned at traditional automotive manufacturing units to be able to fully absorb the nuances of electric vehicle manufacturing. Automotive players will have to reskill up to a quarter of their personnel to catch up to cater to the demand for upcoming EV vehicles in India.
The electric vehicle industry alone is predicted to provide 130,000 to 350,000 engineering jobs in the United States by 2030. Tesla has created an education program to train the new generation of electric vehicle technicians who will work at the company's 100+ locations across the world. In India, Skill-Lync is already revolutionizing the upskilling and reskilling initiatives for engineers with various comprehensive and practice-oriented PG programs in electric vehicle technologies.
India can become one of the leaders in EV engineering rather than remaining an assembler or consumer of electric vehicles. However, for this to become a reality, the country has to achieve a certain degree of self-sufficiency right across all stages of EV engineering. Multiple direct and indirect stakeholders ought to understand the significance of EV adoption in ushering the nation as a green nation in the truest sense of the word. If you are an engineering graduate or professional excited by the idea of clean mobility, do your bit in making the world a better place with your innovations.
Author(s) Bio:
Dr. Amod Jai Ganesh Anandkumar is the Director of Curriculum and Applications at Skill-Lync, driving the curriculum, content, and delivery of training services in electrical and computer engineering spanning autonomous vehicles, electric vehicles, embedded systems, medical technology, telecom, and VLSI. Previously, he was an Application Engineering Manager at MathWorks where he led a diverse group of engineers spanning multiple technical areas including AI, autonomous systems, model-based design, signal processing, VLSI, and wireless. Prior to this, he was a lead engineer with the Advanced Technology Group at Samsung Research India, Noida, and a post-doctoral research fellow at the Biomedical Signal Analysis Lab, GE Global Research Bangalore. Amod has a Ph.D. from Loughborough University, UK, and a B.Tech from the National Institute of Technology Karnataka. Amod is a Senior Member of the IEEE.
Pradeep Kumar Keloth is the Principal Consultant for Electrification Domain at Skill-Lync. An industry veteran with over 30 years of experience, he is one of the senior members of the IEEE and a seasoned mentor in simulation, modelling, and systems in the automotive and other industry verticals. He spent around 12 years as a Scientific Officer at Nuclear Power Corporation at the beginning of his career. He was committed to working on the modeling and simulation aspects of nuclear power plant subsystems, which led to the creation of a real-time Nuclear Power plant Simulator. During his tenure at Bosch, he oversaw System engineering, Simulation, Controls, and Software Development for Electrification Products and Solutions at Robert Bosch Engineering and Business Solution Pvt Ltd (RBEI). Additionally, he was in charge of two electrification-related Center of Excellence activities