You have gone through the grind of how to become an electrical engineer and possibly even landed your first job as a fresher. But now, you are facing a more pressing question - how to get a high-paying job after electrical engineering?
Here's your quick guide to advancing your career as an electrical engineer.
Understand the Lead Positions
Having manifested an end goal, you can effectively chart a career path that will help you clear your way successfully. Some top positions (and, by extension, high-paying roles) for electrical engineers include:
Principal Electrical Engineer

Electrical Distribution Designer

Aerospace Electrical Engineer

Electrical Project Engineer

Electrical Control Engineer

Test Engineer

Sustainability Engineer

Electric Vehicle/Autonomous Vehicle Designer
Learn the skillsets required and qualifications needed to secure the above-mentioned positions and work towards them.
Upskill, Reskill, and Specialisation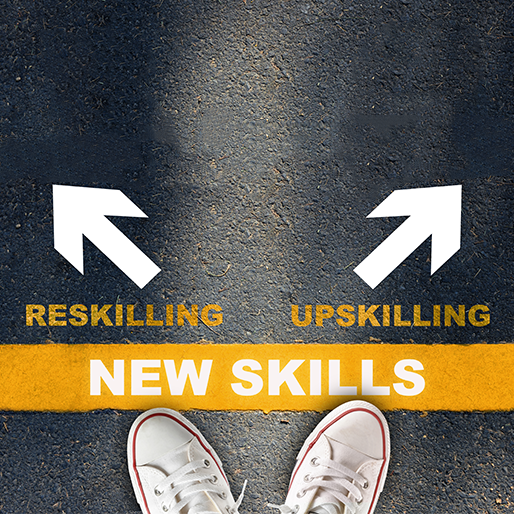 You need to stay updated on the latest trends and technologies shaping the industry's future - manufacturing, testing, operations, installation, and more.
Some skills or specialisations that electrical engineers can acquire include:
Such specialisations will refine your technical expertise and guide you to your goal and help you land a job as an electrical engineer.
Earn Professional Certifications
Adding certifications to your resume will help you to be ahead of the competition. Choose a course that is industry-relevant and covers the concepts that are needed to perform your job.
You have the option to select a specific course in the domain of electric vehicle development. Although, it will still be sufficient for you if you opt for generic courses in the field of power systems, communications, transmission and electronics.
You could also pursue a Post-Graduate and Doctoral degree from reputed educational institutes to gain more credibility and unlock opportunities at higher executive-level positions.
Gain Practical Exposure
What you learn inside a classroom is very different from what happens on the field. It is always a smart choice to gain practical exposure, even if it means working in entry-level positions. The level of exposure gained thus will test your skills, grant hands-on experience, and transform theoretical knowledge into practical application.
You can give structure to your career and efforts by ensuring they align with the industry demands. You might get a chance to enrol yourself in some sponsored courses.
Update Your Resume
Updating your resume from time to time would be a strategic move to stay prepared. You have to make necessary changes in your resume according to the needs of the industry.
Avoid using templates for your cover letters and focus on creating tailored ones to suit the job you are applying to.
It is essential to highlight your core competencies when applying for a job. So, if you are zeroing in on a job as an Autonomous Vehicle Designer, it will help to highlight your skills in machine learning, rather than laying focus on power distribution.
What Is The Demand For Electrical Engineers?
On the domestic front, the market for electrical engineers is expected to witness a booming period in the coming decade. Through various initiatives and growth prospects, the market is likely to offer over 1.5 million direct job opportunities to aspirants.
On a global scale, the scope of jobs for electrical engineers is projected to rise by 7%, creating several openings for professionals in the field.
Average Salary Of An Electrical Engineer
In India, an electrical engineer can expect to bring home an average package of INR 3.4 LPA. This number can vary depending on various factors.
Compare this to a global scale and you will find that the median annual wage for a professional in this capacity is close to $100,420.
Which Companies Hire Electrical Engineers?
There are many notable companies that are open to hiring electrical engineers. These companies usually bank upon a professional's skills in electrical engineering, electrical maintenance, and design. Some of the companies offering job opportunities to professionals in this field are Larsen and Toubro Limited, Suzlon Group, General Electric, Sterling and Wilson, Reliance Industries, Siemens, Inox Wind, Tata Steel, Ultratech Cement, and more.
In Conclusion
You can skyrocket your career as an electrical engineer and get a job that pays you handsomely. However, remember to keep hustling if you wish to make it to the top. In other words, put in the work when it comes to building a career as an electrical engineer - analyse the industry, talent requirements, skill augmenting options, and keep working towards them.
And while you are at it, don't forget to dream a little and get courageous, even if you come across an opening that may seem a smidge above your existing capabilities. Take the leap of faith. You will land a job or earn a skill that puts you on the fast track to success!