Ever wondered where the phrase "lightning in a bottle" came from? Although historically, it comes from the famous experiment by Benjamin Franklin, where he sails a kite in a thunderstorm with a wire attached to it, when the kite is hit by lightning, the electricity travels down the wire and into a jar through the wire. However, this electricity passed through the jar and into the ground. On the other hand, a battery is a literal manifestation of catching lightning (the electricity in the lightning) in a bottle (the common cylindrical shape of the battery). This groundbreaking invention shaped the mobile tech-filled world we know today, and without it, we would still be tethered to the ground, just like Benjamin's kite. We're living in a new era, with battery technology revolutionizing our world. From electric cars to energy storage solutions, the possibilities for what battery technology can do for us are seemingly endless. Read on to learn more about how this lightning in a bottle changes our lives and the world around us.
Introduction to Battery Technology
A battery is a device that stores energy and releases it by transforming chemical energy into electricity. Battery technology has come a long way in recent years, revolutionizing how we live and work.
Batteries power our phones, laptops, and many other devices. They're also used in larger-scale applications like electric vehicles and grid storage.
As battery technology continues to evolve, it's opening up new possibilities for how we power our world. Here's a closer look at some of today's advancements made in battery technology.
Environmental Impact of Battery Technology
The use of batteries has always come with some environmental concerns.
The primary concern has been the disposal of used batteries, as they can leak chemicals and metals that can harm the environment. With recent technological advances recycling of batteries were made possible.
Another environmental concern is the production of batteries. The mining of metals and the manufacturing of chemicals can release harmful pollutants into the air and water. However, many battery manufacturers are working to reduce their environmental impact caused while recycing raw materials. Manufacturers are replacing conventional processes with cleaner production processes. Overall, battery technology is becoming more environmentally friendly.
How Battery Technology Is Changing the Automotive Industry?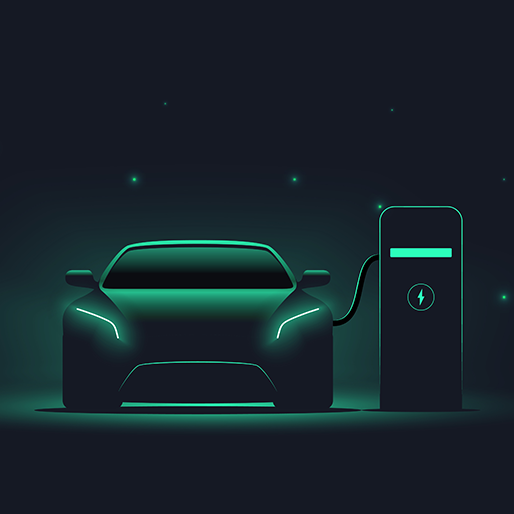 Electric motors existed long before the invention of commercial gas-powered car. So what stopped electric cars from becoming the standard? The answer is batteries; although they existed, they were not as lightweight and could hold only a small amount of charge. With the recent advancements in battery technology, the automotive industry is on the cusp of a revolution. This is set to change the way we move around in the world.
Electric vehicles are becoming increasingly popular, as they are more sustainable and environmentally friendly when comparing their operational carbon footprint to traditional petrol or diesel cars. The problem with electric vehicles has always been their range. The range of an EV is limited by the capacity of its batteries. However, this is changing rapidly as battery technology improves. The latest generation of electric vehicles can travel hundreds of miles with a fully charged battery, making them a viable option for long journeys.
In short, battery technology is set to change the automotive industry significantly. This will knock on many aspects of our lives, from how we commute to how we live and work. The future is here, and it's powered by batteries!
How Battery Technology Is Transforming Energy Storage and Renewable Energy
Battery technology is revolutionizing the way we store and use energy. In the past, energy storage was limited to dams and hydroelectric plants. These days, however, we can store energy in batteries. This is transforming the renewable energy landscape, by allowing engineers to store energy generated by solar and wind power and use it later.
This is a huge deal for renewable energy, as it has been one of the main limitations of solar and wind power up until now. With large-scale battery storage, we can generate renewable energy around the clock, even when there's no sun or wind. This is a game-changer for renewables and will help us transition to a clean energy future.
What We Can Expect from the Future of Battery Technologies
Battery technology has come a long way in recent years, and the future looks even more promising.
Here are some of the things we can expect from the future of battery technology:
Increased Capacity

:

Faster Charging

:

As battery technology improves, charging times will decrease, making it easier to keep our devices powered up.

New Applications

:

Lower Cost

:

As battery technology becomes more efficient and widespread, costs will likely decrease, making batteries more affordable.

Cleaner Energy

:
Conclusion
Battery technology is revolutionizing our world in ways we would never have imagined. From cars to phones, batteries are becoming more powerful and efficient daily, making them a go-to energy storage source for many applications. We are only beginning to scratch the surface of what this incredible technology can do for us. With continued research and development, the future will be brighter than ever. Keep yourself updated with the ever changing trends in battery technology by taking the courses offered by Skill Lync.
Who knows what exciting developments we will see in the coming years? Want to learn more about this technology and other exciting technologies?
Check out Skill-lync. We offer courses in all major engineering domains, including electrical, electronics, computer science, civil, biomedical and mechanical engineering.
For more on batteries, check out our courses like Post Graduate Program in Battery Technology for Mechanical Engineers and PG Program in Power Converter Design and Analysis. So what are you waiting for? Start your learning journey today with Skill-Lync!