Have you ever wanted to design something that's beyond the limits of conventional technology? If so, consider leveraging the power of CATIA software. This powerful 3D modeling and design software can help you create almost anything imaginable, from complex engineering designs to everyday consumer products. Read on to learn more about how this technology works and how it can help you unlock your true creative potential!
What is CATIA?
CATIA is a computer-aided design (CAD) software that enables users to create, modify, and optimize 3D models. It is used in various aerospace, automotive, and shipbuilding industries. CATIA provides users with the ability to create highly accurate and realistic designs. Additionally, CATIA's modeling features allow for the creation of complex shapes and surfaces.
CATIA is an essential tool for engineers and designers who need to create precise 3D models. Its modeling capabilities help create intricate designs that would be difficult to create with other CAD software. CATIA's accuracy and realism make it ideal for creating prototypes and final products.
Benefits of Using CATIA for Design and Engineering
CATIA is a powerful 3D CAD/CAM/CAE software suite that enables users to create, modify, and optimize 3D designs. The software suite includes a wide range of tools for all aspects of product development, from concept creation to engineering and manufacturing.
Using CATIA for design and engineering offers many benefits, including:
Improved accuracy and quality: CATIA's powerful 3D modeling capabilities allow users to create highly accurate models of their designs. This leads to improved quality control during the manufacturing process and reduced costs associated with rework and scrap.
Increased design flexibility: CATIA's parametric modeling features allow users to easily change their designs without starting from scratch. This significantly reduces the time and effort required to make even major changes to a design.
Enhanced collaboration: CATIA's digital mockup capabilities enable team members to view and interact with a realistic 3D model of the product under development. This allows for better communication and collaboration between team members and external partners such as suppliers and customers.
Improved decision-making: CATIA's simulation tools allow users to test their designs in virtual environments before committing to costly physical prototypes. This helps ensure that products are designed for optimal performance before moving into production.
Applications of CATIA in Different Industries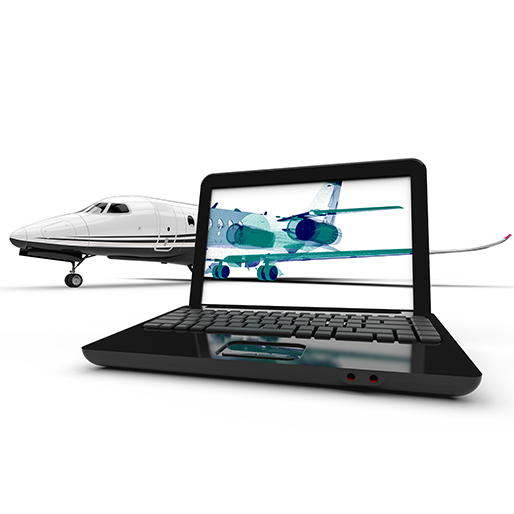 CATIA is a powerful 3D CAD software that can be used for various applications in different industries. One of the most common uses for CATIA is in the automotive industry, where it is used to design cars and other vehicles. CATIA can also be used in the aerospace industry, where it is used to design aircraft and spacecraft. In addition, CATIA is also commonly used in the consumer goods industry, where it is used to design products such as electronics and appliances.
How to Use CATIA Software
While CATIA may seem daunting at first, it's quite easy to use once you get the hang of it.
You'll need to download and install the software on your computer to get started. Once it's installed, launch the program and familiarize yourself with the interface. Then, create a new project and start designing.
There are a few things to keep in mind when using CATIA software. First, take advantage of its parametric modeling capabilities. This means that you can change your model's dimensions, and the software will automatically update the design accordingly. This is a great way to experiment with different ideas and see how they would look in real life.
Another tip is using CATIA's assembly modeling capabilities to assemble complex designs from individual parts. This is a great way to visualize your final product's appearance and function before committing to manufacturing it.
Finally, don't be afraid to ask for help when using CATIA software. There are many resources available online that can help you learn how to use the tool.
Tips and Tricks for Maximizing Your Productivity with CATIA
CATIA is a powerful 3D CAD design software that can be used to create anything from small components to large aircraft. While it is capable of handling complex designs, it can also be used for simple projects. Here are some tips and tricks for getting the most out of CATIA:
Use the right template:

CATIA offers a variety of templates for different types of designs. make sure to use the right template for your project to save time and effort.

Utilize shortcuts:

CATIA offers many shortcuts that can help you speed up your work. Familiarize yourself with these shortcuts to increase your productivity.

Organize your workspace:

A cluttered workspace can slow you down and make it difficult to find the necessary tools. Take some time to organize your workspace and work more efficiently.

Take advantage of online resources:

There are a wealth of online resources available for CATIA users, including online tutorials, tips, and tricks. Utilizing these resources can help you learn how to use CATIA more effectively and get the most out of its features
Alternatives to CATIA
There are many different computer-aided designs (CAD) software programs on the market, each with unique features and capabilities. So, if you're not sold on CATIA just yet, here are a few alternative CAD programs that may be a better fit for your needs:
AutoCAD: One of the most popular CAD programs on the market, AutoCAD is known for its 2D drafting and drawing tools. It's a great program for creating detailed engineering drawings and plans.
Solidworks: Solidworks is another popular CAD program focusing on 3D modeling and simulation. It's often used in the automotive and aerospace industries for its ability to create complex models and assemblies.
Creo: Creo is a newer CAD program that combines parametric modeling with direct editing, giving users the best of both worlds. It's also got some powerful analysis and simulation tools that make it ideal for product design and development.
Fusion 360: Fusion 360 is a cloud-based Autodesk-based CAD program that offers parametric modeling, direct editing, and dynamic simulation in an all-in-one package. It's perfect for those who need to collaborate on projects with team members located around the world.
Skill-Lync is an online learning platform that offers a range of courses to help users learn about CATIA and many other CAD programs. The platform provides access to expert instructors who can guide users through the software's various features and functions. The courses on Skill-Lync are designed to help users master the software so they can confidently use it to design anything they can imagine.
Skill-Lync offers a wide range of courses related to CATIA, from beginner to advanced levels. Whether you want to learn how to use CATIA for your projects or you're looking to become a certified CATIA professional, Skill-Lync has a course for you.
Once you've mastered the basics, this course will take you to the next level, teaching you more advanced modeling techniques and how to create assemblies and drawings.
If you want to add the CATIA certification to your resume, now is the right time to start working on that.