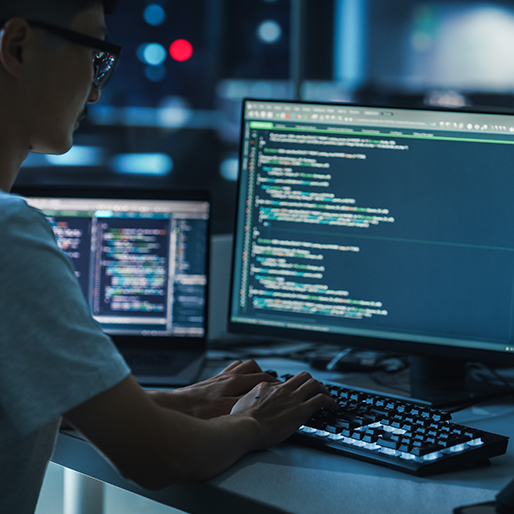 One of the most popular courses post-B.Tech. programme is the Master of Science (MS) in Computer Science. More than 70 universities in the UK offer computer science programmes.
When considering studying in the UK, its superior educational system is the first thing that comes to mind. Pursuing these programmes can make students eligible to work in companies like Microsoft, Apple, Google, Amazon, and others.
In this blog, let us look at the highly acclaimed computer science courses in the UK so that you may take an informed decision about which university is best for computer science in the UK.
UK Universities for Computer Science
As per QS Global Ranking, these are the 10 best universities across the United Kingdom where you can consider pursuing a postgraduate course in Computer Science.
University of Oxford

University of Cambridge

Imperial College London

University of Edinburgh

University of Southampton

University of Birmingham

University of Bristol

Queen Mary University of London

University of Manchester

UCL
MS in Computer Science – Course Highlights
Advanced knowledge in programming and system design is intended to be provided by a master's degree in computer science. It is primarily offered as an MS, MPhil, or MEng degree in UK universities.
An MPhil is a research-based programme, whereas an MS is more theoretical.
Students in the MPhil programme must turn in a thesis during their final semester.
To successfully complete the MS, a project must be turned in during the last semester.
Some core aspects covered in the training modules consist of:
Algorithmics

Hardware and Architecture

Introduction to Programming and Machine Learning for Domain Experts

Database and Information Management Systems Design

Project Control in Engineering
Eligibility Criteria for studying MS in Computer Science in the UK
To be admitted to prestigious universities, foreign applicants must meet the UK's qualifying requirements for engineering. The requirements for admission may differ from university to university. The basic requirements for admission to the MS in computer science programme are listed below:
Completion of a graduate degree in any accredited university or college with a minimum GPA of 50%.

Certification of English language testing programmes, including Duolingo, IELTS, TOEFL, and PTE.

Submit the LORs and SOP.
Scholarship Opportunities for Indian Students
Apart from all the other eligibility criteria the tuition fee for studying abroad is higher than in India. The expeditures include pre-arrival expenses, educational, and daily living cost. The pre-arrival price covers all applications, visa registration, and other fees, and the registration fee for test results needed to study in the UK.
Scholarships for Masters in Computer Science in the UK Students visiting the UK may be eligible for scholarships, grants, and bursaries to lessen their financial burden. Here are a few scholarships for foreign students that are offered in the UK:
Oxford Centre for Islamic Studies

DeepMind Scholarship

John Fisher High-Performance Scholarships

Think Big Postgraduate Scholarship

Great Scholarship 2020
Job Opportunities in the UK after MS in Computer Science
Here we have compiled a list of high-paying career streams for computer science engineers in the UK.
Job Designation & Their respective average annual salary in Indian rupees
1. Software engineer - Rs 39,58,778
2. Data scientist - Rs 40,64,141
3. UX designer - Rs 36,31,430
4. Software development manager - Rs 62,58,108
5. Software developer - Rs 36,24,222

Conclusion
If you want to learn more about data science, information systems, making video games, cloud computing, IT security, and other related topic pursuing a PG program in computer science is the right option. Skill-Lync brings the best quality education through online. Leading industry experts fine-tune the course curriculum to equip you with new age technologies. Explore our courses on computer science.