Though we might not always be aware of it, we benefit from software developers' daily efforts.
Software engineers are involved in almost all phases of a software system, including design, development, troubleshooting, implementation, and management. The graphics on an Xbox game, the GPS on our phones, and the tracking system on our Amazon goods are all examples.
The need for software engineers is expanding as more sectors go digital and depend on computers for their processes and products.
Securing admission to any of the top-tier universities in the USA for a PG program in computer science will be an excellent step for you if you're a student who likes numbers and has a flair for understanding how minor details fit into larger contexts. Not only are you safeguarding your financial future, but you are also deciding to enter a dynamic, cutting-edge industry with practically limitless opportunities.
Top Universities in the USA for Software Engineering
We first selected programmes with the most prestigious academic reputations to create a list demonstrating thorough research and extensive data aggregation. Then, we included the programmes with the most accessible prices after reducing them to those with strong retention rates, which indicates student happiness. We also added the typical early career earnings (courtesy of PayScale).
The top universities for post-graduation in engineering in the USA are shown below. Here at Skill-Lync, we've compiled and analysed the academic standing, student satisfaction, and accessibility of software engineering programmes nationwide to produce a clear rating of the country's top five programmes.
Public University of California, Irvine accepts selective students into its highly regarded PGP science courses in software engineering. This university holds the record for a 27% acceptance rate.
Both in-person and online enrolment options are available to course seekers.
The bachelor's program's curriculum includes software engineering and general education courses. Courses in various academic disciplines, including the humanities, mathematics, and natural sciences, are included in the broad education curriculum. Upper-division software engineering courses prepare postgraduates for field-specific jobs or additional study.
Key points:
After six years, the typical graduate earns $44,300.

Presently, $17,930 is the average amount of aid given.

All-time Grade-Point Average: 84%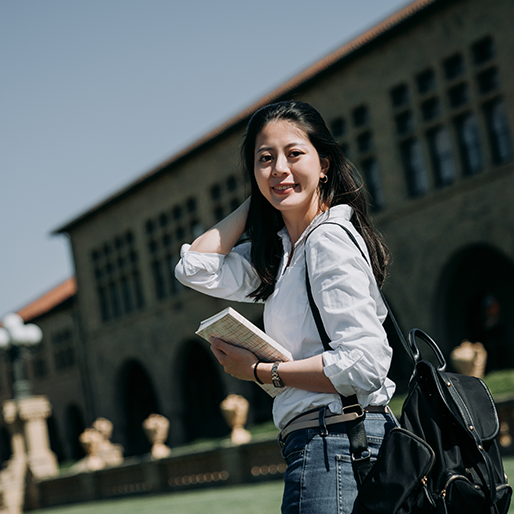 Students can enrol in Iowa State University's PGP of Science in the software engineering programme. The Ames-based university offers on-campus and online courses to students from multiple socioeconomic levels. Flexible course options and all-inclusive college support services are advantageous to postgraduate students.
After pursuing software engineering and general education courses, majors earn a bachelor's programme. Math, the humanities, and the natural sciences are only a few of the essential academic areas covered by the general education standards. By enrolling in advanced software engineering courses that address both academic and practical issues, students get ready for the workforce or further education.
Key points:
The current ratio of faculty to students is 1:18

About $5,887 in aid is awarded annually.
Try registering here, as it is one of the top engineering universities in the USA

with high admission rates (92%).
Milwaukee School of Engineering
The top-ranked bachelor's in software engineering is one of the 22 bachelor's programmes offered by the Milwaukee School of Engineering. Students are equipped for entry-level and mid-level professions through this software engineering program's extensive knowledge and skill development. Those who already hold a bachelor's programme can further their education by applying to PGP or doctorate programmes.
The foundational and advanced principles of software engineering are covered in the PGP curriculum. The students develop their writing, communication, and research skills through their general education requirements. Candidates can pursue additional interests by selecting a minor or a second major.
Student services at the institution aid new PGP applicants in integrating into the greater campus community. For instance, career counselors help students find internships and job fairs.
Key points:
It is a private engineering school situated in Wisconsin

It has an overall record of 62% admission rate.
University of Texas (Dallas)
A PGP of science in software engineering is one of the 91 postgraduate programmes offered by the University of Texas at Dallas. UG applicants who want to further their studies might apply to PG programmes. Holders of a PG programme can work in various businesses at prominent positions.
The essential ideas and procedures of software engineering are refined in the curriculum. The enrollees take general education courses that develop critical thinking abilities in addition to their major coursework. Students can add a minor or second major to their course.
The school's student services support new PGP candidates. For instance, academic advisors may meet with students to discuss course recommendations and graduation requirements.
Key points: It is a public university located in Richardson, Texas.
The University has a 79% admission rate.
Private higher education institution Drexel University has a highly regarded bachelor of science in software engineering. Philadelphia, Pennsylvania, the school offers campus-based and online courses to students from diverse backgrounds. Flexible course options and all-inclusive college support services are advantageous to postgraduates.
Students who are interested in getting admission to one of the engineering universities in the USA can do so by pursuing general education and software engineering classes. The general education curriculum covers the fundamentals of topics including arithmetic, science, and the humanities. In the major, students enrol in upper-division courses that thoroughly understand software engineering and prepare them for the workforce.
Key points:
Faculty to students ratio is presently 1:11

An average postgraduate generally earns $108,175 yearly.

69% of students graduate from this college on average.
Conclusion
A PGP in software engineering takes 12 to 24 months in the USA. It is typically offered through particular institutions as an MS in Computer Science. Depending on the type of university, the course fees might range from 8,000 to 25,000 USD for a full academic year. The average cost for Indian students is between 6 and 19 lakhs.
For admission to the top engineering universities in the USA providing the PGP in Software Engineering in 2022, international applicants must have a 4-year bachelor's programme and a competitive GPA.
We at Skill-Lync are providing courses that will make you eligible to pursue higher studies at top universities. We offer PG programs curated by industry experts and fine-tuned to industry standards.