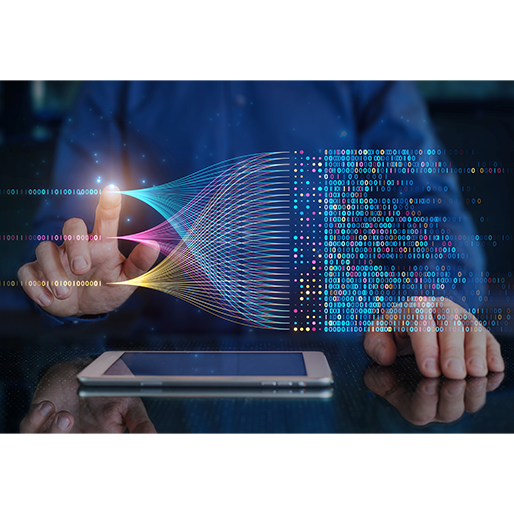 Artificial intelligence (AI) and machine learning (ML) rapidly change how businesses operate across industries. They transform how businesses are run, enabling organizations to automate tasks, streamline processes, and extract valuable insights from data. With the emergence of AI and ML, there has been an increased demand for professionals with knowledge and expertise in these cutting-edge technologies.
AI and ML offer numerous career opportunities, and the scope of career growth in these areas is tremendous.
Scope of AI and Machine Learning In India
The future of AI and machine learning in India is promising and holds a lot of potential. With the rapid growth of technology and increasing demand for innovative solutions, the demand for skilled professionals in AI and machine learning is expected to increase in the coming years.
Application of AI in Different Sectors
In India, the government and private sector are investing heavily in AI and machine learning to drive growth and innovation across various industries, such as healthcare, finance, agriculture, and manufacturing. Let's look at some key industries where AI and ML are likely to play a major role in the future:
Healthcare: AI and ML are already making a significant impact in the healthcare industry. AI algorithms can be used to identify and diagnose diseases, predict treatment outcomes, and suggest personalized treatment options. ML can mine vast amounts of patient data to provide insights into the underlying causes of diseases, enabling doctors and researchers to make informed decisions.
Finance: The financial industry uses AI and ML to reduce the time required to process financial transactions, minimise fraud risk, and detect fraudulent activities. Additionally, AI and ML are being used to optimise trading strategies and for accurate prediction of market trends.
Transportation: AI and ML can be used to improve the efficiency and safety of transportation systems. For example, autonomous vehicles powered by AI and ML algorithms can make driving safer and more efficient by reducing the chances of accidents.
Manufacturing: AI and ML can be used to optimize production processes, reduce waste and improve the quality of products. Additionally, AI and ML algorithms can be used to identify areas for improvement in production processes, reducing the cost of production and improving the efficiency of the manufacturing industry.
Cybersecurity: AI and ML are being used to improve the security of computer systems and networks. For example, AI algorithms can be used to detect and prevent cyber attacks, while ML can be used to identify patterns in vast amounts of data to detect unusual activities that may indicate a security breach.
Education: AI and ML are used to personalise the learning experience and improve student outcomes. For example, AI algorithms can be used to identify areas where a student needs improvement. Additionally, AI and ML are being used to optimise the scheduling of classes and assignments to improve student outcomes.
Chatbots and Voice Technology: Chatbots powered by AI and ML algorithms are being used to automate customer service and support. Additionally, voice technology powered by AI and ML is being used to make it easier for people to interact with technology and devices, making it easier for people to perform tasks like making phone calls or controlling their home automation systems.
The future scope of machine learning and AI in India is bright, and the opportunities are immense. The country is well-positioned to be a leader in the field, and it is an exciting time for individuals looking to pursue a career in AI and machine learning.
Why Should You Learn Artificial Intelligence & Machine Learning?
There are several reasons you should consider learning Artificial Intelligence (AI) and Machine Learning (ML) in today's world. Some of the main reasons include
High Demand:

AI and ML have become critical technologies in various industries, and the demand for skilled professionals in these fields is rising. According to a report, the global AI market is expected to reach

$190 billion by 2025

.

Career Opportunities:

With the increasing adoption of AI and ML, there is a plethora of career opportunities in fields such as data science, machine learning, AI research, and more.

High Salaries:

Professionals with skills in AI and ML are in high demand, and as a result, they can command high salaries. According to Glassdoor, the average salary for a machine learning engineer in the United States is

$110,000

.

Future Growth:

AI and ML are the technologies of the future, and with the rapid advancements in these fields, there is no doubt that the future growth potential for these technologies is enormous.

Enhance Problem-solving Skills:

Learning AI and ML can help you develop your problem-solving skills and critical thinking abilities as you learn how to create algorithms and models to solve complex problems.
Therefore, learning AI and ML can be a smart investment for your future, opening up new doors and helping you to be at the forefront of technological advancements.
Conclusion
Building your skillset in artificial intelligence and machine learning can prove to be extremely beneficial in the current decade. With the right guidance and support, these skills can help you excel in your career.
We hope this article has helped you understand the advantages of taking online courses in AI and ML and understand the scope of this field.
Skill-Lync offers expert-curated courses on Machine Learning and Artificial Intelligence, that can train you for a competitive environment.