The fundamental language in the data realm is SQL or Structured Query Language. There are several opportunities if you wish to pursue a career as a data analyst, data scientist, business analyst, database developer, etc.
Because SQL is a fundamental part of database management and is also crucial for many industries. SQL covers the most basic data transformation, access, and manipulation.
Why Pursue a Career in the Realm of SQL?
The amount of data will increase in the information age we currently live in. Future SQL developers will gain from increased employment opportunities, pay, and career advancement.
This is true across a wide range of industries, including finance, retail, automotive and the healthcare industry. A database manager is essential for all organisations.
The development of SQL technology will increase the demand for skilled and specialised SQL developers, opening up more unique opportunities and rewards for seasoned developers.
What Are the Applications of SQL?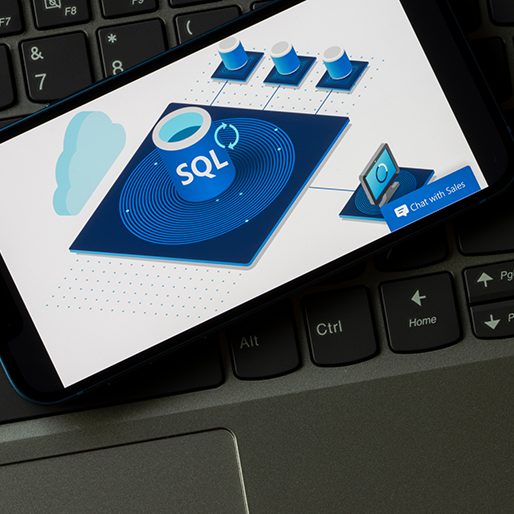 There are many uses for SQL in the modern world. SQL is a route language for students who want to pursue database management because it is one of the most fundamental database management systems.
It also has a wide variety of applications, including MySQL, Ingres, Oracle, Skybase, and others. Here are a few of the main applications of SQL:

One of the most common applications for SQL is Data Definition Language (DDL), which is used to specify and alter data structure. A database's tables can be added, removed, or modified using the DDL commands. Some of the often utilised DDLs include Create, Drop, and Alter. Additionally, anyone can autonomously curate, arrange, use, and eventually delete a database using DDL.

When SQL is used as a data control language, it is primarily used to manage rights and permissions to carry out specific actions on the database. Regarding this SQL sub-language, the Database Administrator uses it mostly to grant or revoke authorisation from users.




Examples of DCL include "Grant" and "Revoke." Additionally, SQL is used with this sub-language to protect the database from abuse and corruption.

SQL is used as a client-server language to connect the front and back end, supporting the client/server architecture and assisting in the design.




Among its many applications, SQL can also be used as a component of the three-tier architecture for a client, an application, and a database, which gives the Internet architecture a distinct structure.
What are the Prime Responsibilities of SQL Developers?
SQL developers are familiar with various database programmes, including those developed by Microsoft and Oracle.
The roles and responsibilities of a SQL developer are:

Managing database systems, which are used to store and access information related to business, are designed by an SQL developer. Moreover, they are responsible for producing, updating, and erasing data as needed for a specific application.

An SQL developer chooses compatible database languages and technologies after doing their research. For optimum performance and simple navigation, they assess the network infrastructure, perform several diagnostic tests, and update the information security systems.

They also do code reviews and peer feedback, document code, and offer progress updates. This personnel are also in charge of testing the code for bugs and implementing fixes.
A SQL Server Developer in India makes, on average, 4.5 lakhs per year, with salaries ranging from INR 2.0 lakhs to 10.0 lakhs.
What is Different About PL SQL?
PL SQL is SQL's procedural extension. It is one of the easiest languages to write code. In contrast to other programming languages, it doesn't require specific API expertise to create statements, map data types, and process results.
Since PL SQL data types are the only superset of database data types, there is no need to convert them.
How to Begin a Career As a PL SQL Developer?
There isn't a set requirement to learn this language. It is typically advised for people with basic knowledge of programming languages, databases, source codes, programme execution, text editors, etc.
According to Payscale, the typical PL SQL developer salary in India is reportedly around ₹5,50,000 per year.
The average annual income for SQL developers in India is ₹4.5 Lakhs or ₹215 per hour. The entry-level SQL developer salary for fresher jobs can even increase to ₹6 Lakhs when you get selected by a reputed firm. In contrast, the average yearly senior SQL developer salary in India for loyal workers is ₹18 Lakhs.
Conclusion
The job of an SQL developer is interesting and filled with daily challenges. Apart from programming skills, one needs analytical and logical thinking abilities. An SQL for Data Science can teach you all the necessary skills and concepts.
Skill-Lync offers one of the best SQL courses for computer science professionals. Our course curriculum is fine-tuned by leading industry experts, strictly adhering to industry practices.