You can manage data in relational databases using the popular programming language SQL or Structured Query Language.
Data scientists, engineers, and anyone who wants to become more data-literate can utilise it because it is simple to learn and very versatile.
Using active learning strategies, Skill-Lync can assist you in expanding your skill set, whether you are a total newbie or looking to master an advanced SQL course.
Topics Covered in Our SQL Learning Course
The SQL course syllabus has top-notch materials created by eminent academics and business professionals in the form of videos and projects.
Students who complete this course will have a thorough understanding of the following:
Database Management Systems (DBMS);

System for Relational Database Management (RDBMS);

Construction, manipulation, selection, and exploration of databases;

How to execute a multi-table query;

How to view, execute transactions, and index information;

Querying tables;

Combining Excel and Python with SQL.



Students will work on tasks and assignments that heavily rely on processing structured data throughout the course.
What Are Some of the Key Concepts of SQL?
Let's look at the critical subjects before moving on to the resources.
Aggregation Functions:

An aggregate function adds several values and produces a single value, for instance, count, average, min, max, etc.

Output Control Statements

: These are incorporated to achieve the desired results. For instance, use the limit function and the order by clause only to return a certain number of rows.

Nested queries

: When sub-queries will be utilized in the main query as a condition to restrict the data further to be retrieved, a feature named 'nested' is used to return data.

Date and Time Operations

: When the item merely contains a date, handling it is simple; however, when the time component is also present, things become a little more challenging. So be careful to practise frequently enough.

Temporary tables

: The ability to save and analyze intermediate results while still using the same selection, update, and join options is a fantastic feature.

Query Optimization

: Use the most effective technique for a SQL statement to access needed data when working with larger datasets.
What is the Purpose of Learning SQL?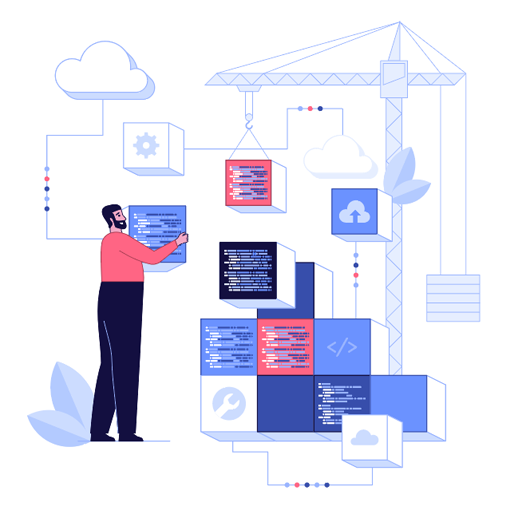 SQL is widely used; Microsoft, Dell, and Accenture are just a few of them that choose it. It's also one of the oldest programming languages still in use today, having been around for approximately 50 years.
SQL abilities are helpful in many other positions and industries, including marketing, business analytics, and web development, even though their primary application is for data professionals who must connect with relational databases. SQL can be helpful whether you wish to launch a brand-new profession in data or develop in your current position.
The syntax of SQL is straightforward and basic. You may become proficient in just a few months, and our platform allows you to get started on your portfolio-building and practise database querying right away. You can explore more challenging issues or broaden your programming knowledge.
Who Should Enrol for the SQL Certification Course?
Each team in an organization has unique data requirements. The effectiveness of marketing efforts, as well as the demands and desires of customers, must be understood by marketing teams.
Departments of manufacturing and engineering demand information on productivity. Thus marketing professionals need basic practical knowledge of SQL.
Accounting teams can use big data, too, to comprehend market trends, and C-suites require information from every division to create a long-term organisational strategy. But within the organisation, several data sets may include pertinent data.
Mastering SQL allows accountants to combine data from various sources and turn complex data sets into valuable intelligence.
Qualities of A Good SQL Course
Real-life problems are addressed in a good SQL course

: The SQL exercises in the course should resemble real-world issues, although ones that have been slightly simplified. This will help you recognise problems you have already addressed, although ones that are a little more difficult when you begin working with SQL.




A wide range of data sets should be presented in the course. You ought to work with a variety of data sets. This makes navigating a new database easier and the training more enjoyable and exciting.

An excellent course encourages the students to take a more active part

: Effective SQL training is interactive and includes real-world challenges. Naturally, you need some theory to start, but you should create code immediately.

Write simple code first, then advance to more complicated bits. You get more assured in your ability as you complete each piece of SQL code. Since you've been writing SQL the entire time, you'll be able to write it when the course is through.

Regular feedback sessions

: Even with thorough and understandable information, you might still run into trouble. It's possible that you misunderstood the explanations, don't get the examples, or still have questions about the subject.

A solid SQL training should provide feedback on your development and allow you to get in touch with the instructor and ask more questions, if necessary.
How Can Skill-Lync Assist You in your SQL Learning Journey?
With our Introduction to SQL, you can quickly learn the fundamentals. To perfect your new abilities and ensure fluency and comfort when handling issues encountered in the real world, you can then progress to practising with actual data sets.
At Skill-Lync, every learning path incorporates hands-on practice and executing your code while instructed by the seasoned academy, business, and government teachers.
Our online course allows you to learn at your phase and offers flexibility in scheduling tasks. As much as you like, pause, stop, or go quickly through the material while making sure you fully comprehend each step. The learning opportunities provided by the team allow students to regularly put theory into practice, fostering the development of valuable abilities instead of mere information.
If you're already familiar with SQL, you can learn how to make hierarchical and recursive queries, build and optimise triggers, establish PostgreSQL databases, and more to expand your knowledge and performance.
Conclusion
SQL is a very versatile tool. As you can see, it is helpful in various fields and occupations. It's challenging to think of a situation in which SQL could be more valuable, and this trend is still advancing.
In addition to the examples I've mentioned, many other professions require SQL proficiency, including healthcare, education, and quality assurance.
It is time well spent learning SQL, regardless of your career route. We suggest you book your Skill-Lync demo session to Know more about the importance of learning SQL.