Your average car comprises of sheet metal components that are joined together to form a shell. This assembly of sheet metal components is called the Body in White(BIW) of your automobile. The BIW Components of your car include the Roof, Hood, Side doors, Fenders etc. They play an important role in providing structural rigidity and aesthetic appeal to your car.
Through this Masters' Program, Skill-Lync has assembled a set of courses to make you proficient in designing and developing BIW components of an automobile. This program consists of 6 courses. This includes a separate course to introduce you to the tool that we use, which is NXCAD. This can be the first course if you choose to do so.
The next course introduces you to the basic concepts of Gap and Flushness. This is an important concept since the automotive body is an assembly of multiple components that could be supplied by different manufacturers. The end product needs to be checked for proper fit and finish.
The Advanced Automotive Body in White Design course gives an outline of the current trends in Automotive sheet metal design. It outlays the fundamental BiW Design factors and detailed explanation of their significance to part function, cost and reliability. This course examines the modern design methodologies and emphasizes how essential, determining product end-use requirements is, in creating successful contemporary products. Through this Masters' course, the student will build all the BIW components of an SUV.
This course has two parts each of 20hrs and 6 projects. The first part will comprise of the Hood,Fender,windshield,Roof,Tailgate and Body side of the SUV.
The second part will comprise the front and rear side doors, floor, frame, dash panel and engine compartment.
Upon completion of these two courses you would have gained a comprehensive understanding of various physical and theoretical design factors and design knowledge of first-rate Automotive BiW components
The next course takes you through the process of designing the jigs and fixtures required to produce the sheet metal components. This course makes use of the tool ,CATIA.
The final course gives you a deep understanding of the crash worthiness of components. The courses prior to this gives you a brief understanding of the crash worthiness practises in the industry but here, you get a deeper understanding and a hands on approach to how this is done virtually using a prominent tool, Hypermesh along with Radioss.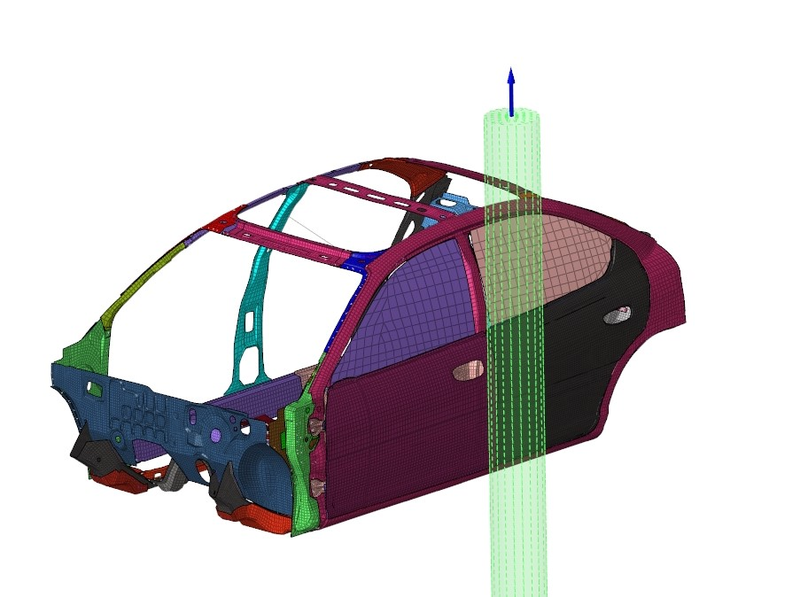 After completing this program, you will be equipped to handle multiple job roles pertaining to BIW design and development.