The Masters' program from Skill-Lync offers a completely online experience for the student. This program consists of courses that will equip you with the skills required to apply for specific job functions. No prior experience to coding is required by the student. What you need to know is provided to you in this complete package.
A website stores a large amount of data. Knowing where to place the data and structure them properly will save you time when you actually need it. Implementing a proper algorithm to retrieve this stored data is the next step in ensuring that your website runs optimally. Both these skills are highly sought out for in a web developer and can easily be applied to any code. With the first course in this masters program, we start you off with introducing you to Data Structures and Algorithms. In this course, you will
Learn about Data types and data structures
Learn about Lists, Stacks, Queues, Heaps, Graphs
Learn different Sorting techniques
Learn optimization using Greedy Algorithms, Backtracking and Dynamic Programming
We will then take you through everything you need to know to become a front end developer.
A front end developer creates whatever you visually see on a website. They are tasked with creating the necessary elements to make your website attractive, understandable and in the end, retain your user for a longer time and keep them coming back for more.
This course in the masters program
Introduces you to how the internet works and how it has evolved in the past few years.
Structuring a webpage using HTML5.
You will also be introduced to various tools like CSS and Bootstrap to help style your webpage and adapt it to multiple platforms or devices.
To increase the interactivity of your website, it is necessary to learn Javascript.
Knowledge on Java will be provided to the student if required.
In order to make your website fast and responsive, one needs a good understanding of Jquery, AJAX, JSON and it's principles.
After getting an understanding of these technologies, we will take you through steps on how to build an e-commerce website.
An e-commerce website is considered to be highly dynamic with a lot of varying elements. Once you are done with this project, you will be able to create websites as simple as creating your own portfolio to something as complex as another ecommerce website.
The next two courses in the program lets you take a dive into coding by introducing you to everything you need to know to become a Full Stack developer. The third course in the masters program gives you knowledge on how to create the back end for your website. The storage of data and proper retrieval is what we'll focus on in this course. The contents of this course will give you an
Introduction to Web Application
Understanding of Client Server Architecture
Introduction to Database connectivity
Usage of MySQL, Spring MVC, Hibernate and Maven
Idea of how to implement security features to your website
Introduction to other technologies such as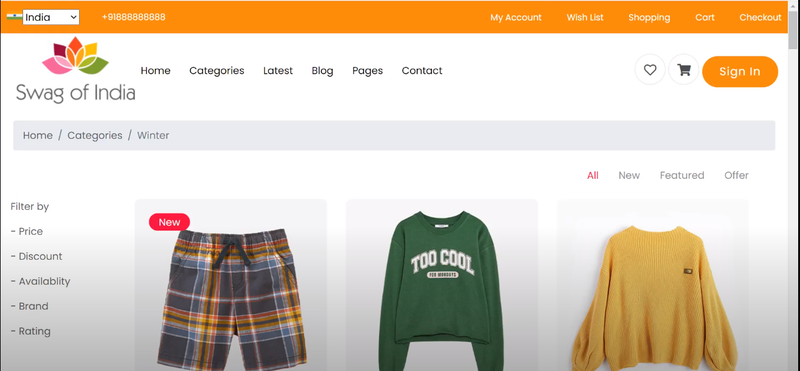 With this knowledge, we will connect the front end of the e-commerce website that was worked on in the previous course to the back end
By the end of this course, your portfolio will contain projects that will use all the concepts taught to make you a full fledged JAVA web developer/Full Stack Developer.
Now that you've built a website, maintaining it can get very complex as it grows. You will need to implement different types of data structures and designs to help scale it up without compromising on the user experience. The fourth course in the masters program gives you knowledge on
Scalable systems
Distributed systems
Design patterns
that are used commonly. Various case studies will be examined and explained that relate to how famous websites scaled up as the company grew.
By completing this set of courses, you are pretty much guaranteed to land your first job in the Software Development field